If you were thinking of skiing, Spain would probably not be the first country that would spring to mind, especially not as far south as Andalucia. However only 30 minutes from Granada you will find the snow sure ski area of Sierra Nevada and its 3,400m meaning there's snow from as early as November and stays until mid May!
Our Trips to Sierra Nevada
Skiing in Sierra Nevada
The 3* hotels we use are located in the resort centre and on the slopes, making this a doorstep skiing destination for our school groups. With more than 105km of wide open pistes totalling 116 ski runs, Sierra Nevada is famous for being the biggest, best and most southernly ski destination in Southern Europe. With a resort height of 2100m and a top lift point of 3200m you can feel safe in the knowledge that there will be plenty of good snow throughout the whole winter season.
Après Ski
The resort itself has an array of shops, bars and cafés and alcohol free discos specifically for students, are organised a couple of times a week. Other après ski possibilities are centred mainly around the hotels where there are games rooms, video rooms and general recreational space for groups to chill out and organise card games, quizzes etc.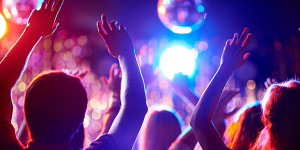 Disco Night at Mango's Club
Disco night is always a highlight for the students thanks ! Private parties for two hours can be booked at Mango's club, and the parties include a DJ for the group, so they can enjoy some music and dancing when socialising with their classmates!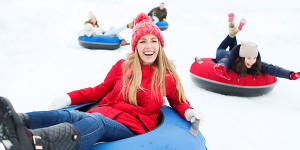 Mirlo Blanco Snow Park
The ultimate in snowy-fun – enjoy snow-tubing, bum-boarding, a rollercoaster and more at this fantastic winter park.
What's Included?
Return flights
Transfers to/from airport to hotel
7 nights bed & breakfast
7 evening meals
6 day lift pass for designated area
6 day ski & boot hire
6 day helmet hire
20kg Baggage Allowance
1:10 free place ratio
Travel VAT
6 day x 2hrs (ROI) or 4hrs ski lessons (NI/UK)*
Bag carriage on outbound and return flights
All Irish/UK & applicable foreign airport/ passenger tax
Comprehensive standard ski travel insurance
Airport & resort representation
* Based on typical packages, some may vary. In Norway, ski lessons are 6 x 90mins (ROI) or 6 x 180mins (GB) and Northern Ireland