Widely popular for its legendary pistes and the contrasting village-life, Garmisch-Partenkirchen is a wonderful destination for the ski lovers and outdoors adventurers.

Once two separate towns, Garmisch and Partenkirchen were merged for the 1936 Winter Olympics and, to this day, host international skiing events. Still, each town retains its own identity, Garmisch's 21st-century feel opposing to Partenkirchen's old-world Alpine village atmosphere.
Skiing in Garmisch
Garmisch-Partenkirchen offers some of the best glacier-top skiing in Europe, with runs on Germany's highest peak, the Zugspitze (2964 m).
Suitable for any skier level, take wide sweeping turns down the natural snow pistes at Germany's highest ski resort, while enjoying the purest mountain air.
The ski pass Top Snow Card offers 210 km of magnificent slopes including the local Garmisch-Classic (Hausberg, Kreuzeck and Alpspitze total 40km) + Zugspitze glacier + the Tyrolean Zugspitz Arena (Ehrwald/Biberwier/Lermoos/Berwang).
These nearby resorts in the Austrian side are 25 min away by bus or train.
Après Ski
There is much more to Garmisch than just the slopes. This town offers a vast array of après-ski activities, such as the swimming pool complex (with a wave machine, flume and spa), the Ice Sports Centre with indoor rinks, a range of cinemas, theatres, concert halls, museums, and even tobogganing. There are also many dining options like pizzerias, traditional restaurants and bars.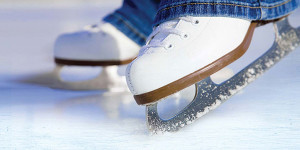 Indoor Ice Skating
Enjoy ice skating at the local ice skating rink for an ideal après ski activity.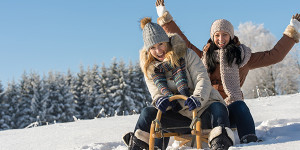 Toboganning
Toboganning is one of the most enjoyable snow activities, especially with a big group!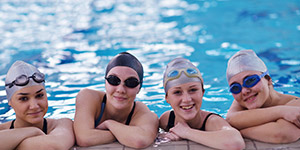 Swimming
Take a dip in the local indoor swimming pool – the perfect way to relax and have a bit of fun after a day on the slopes.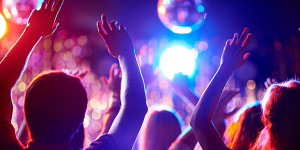 Shopping, Pizza Night, Disco
The Disco night is always a highlight for the students with plenty of dancing and socialising with their fellow classmates.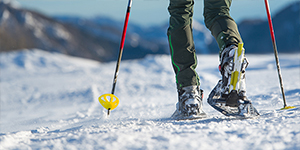 Snowshoes Walks
Have fun exploring the mountains in a Snowshoes Walk!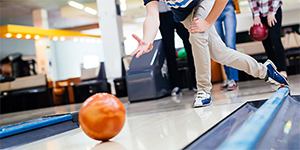 Bowling
Bowling always guarantees a good laugh after a day on the slopes.
What's Included?
Return flights
Transfers to/from airport to hotel
7 nights bed & breakfast
7 evening meals
6 day lift pass for designated area
6 day ski & boot hire
6 day helmet hire
20kg Baggage Allowance
1:10 free place ratio
Travel VAT
6 day x 2hrs (ROI) or 4hrs ski lessons (NI/UK)*
Bag carriage on outbound and return flights
All Irish/UK & applicable foreign airport/ passenger tax
Comprehensive standard ski travel insurance
Airport & resort representation
* Based on typical packages, some may vary. In Norway, ski lessons are 6 x 90mins (ROI) or 6 x 180mins (GB) and Northern Ireland