San Valentino & La Polsa are purpose built resorts where the presence of lots of snow cannons ensures good skiing throughout the season. It is a very popular resort for our groups as it offers nearly 30km of pistes, a high standard of accommodation, evening activities and above all, very friendly hosts. Several groups attest to its excellence and suitability by returning year after year.
Skiing in San Valentino/La Polsa
Doorstep skiing takes on a new meaning on the slopes of San Valentino/La Polsa. You can literally ski back to the door of your hotel! A total of nearly 30km of pistes offers a wide variety of skiing without being too immense. Twenty four varied pistes ensure a challenge for both beginner and intermediate skiers. The beginners' slope is located a mere 50 meters from the Bucaneve & Sole Baldo hotels, in San Valentino and Hotel Bellavista in La Polsa. New state-of-the-art four person chair lifts in both resorts ease the transition from beginner slope to the next step. The ski hire shop is ideally located beside the Hotels Bucaneve/Bellavista making ski and boot fit an easy task. Overall, an excellent choice of resort for groups who will be skiing for the very first time or for those who wish to have the convenience of doorstep skiing.
Après Ski
Most après takes place around the hotels due to their excellent facilities and their location on the slopes. Disco, video and recreation rooms are all available free of charge to clients, while other activities can be arranged in the resort.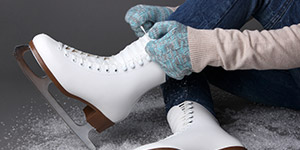 Ice Skating in San Valentino
Ice skating is available in San Valentino and is the perfect après ski activity!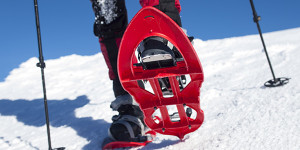 Snow-Shoe Walking
Snow-shoe walking is a fun and active way to explore the beautiful winter scenery.
Bonfire with ski instructors
In Polsa the Ski School of Monte Baldo organizes a Bonfire every Thursday at 6 p.m. Hot chocolate and mulled wine for everyone.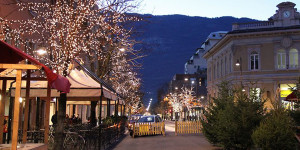 Shopping in Rovereto
Rovereto is the nearest town with plenty of great shopping on offer.
What's Included?
Return flights
Transfers to/from airport to hotel
7 nights bed & breakfast
7 evening meals
6 day lift pass for designated area
6 day ski & boot hire
6 day helmet hire
20kg Baggage Allowance
1:10 free place ratio
Travel VAT
6 day x 2hrs (ROI) or 4hrs ski lessons (NI/UK)*
Bag carriage on outbound and return flights
All Irish/UK & applicable foreign airport/ passenger tax
Comprehensive standard ski travel insurance
Airport & resort representation
* Based on typical packages, some may vary. In Norway, ski lessons are 6 x 90mins (ROI) or 6 x 180mins (GB) and Northern Ireland